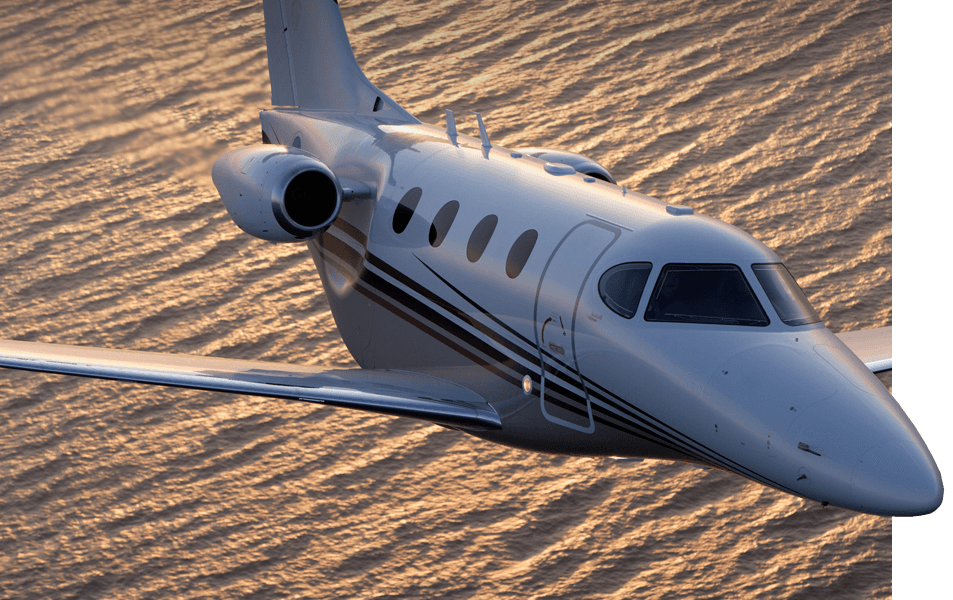 Description
As the official successor of the Premier 1,  the Hawker Beechcraft Premier 1A can come a long way in terms of improvements.
Despite being classed as a light jet, the Premier 1A gets praise for having a larger cabin than any of its Cessna competitors. As a result of this increased space, this allows the jet to comfortably seat up to 6 passengers.
The Premier 1A is most commonly used as a short-haul business jet thanks to the club 4 seating arrangement with slidable tables. This creates the perfect opportunity to review documents or discuss ideas with colleagues, all in the comfort of a luxurious cream cabin.

Business
The 4 club seating arrangement with slidable tables comes as standard in the Premier 1A, perfect for revising notes, working on the move or discussing future plans with colleagues.

Cabin Space
The increase in cabin space created by its smart design makes it even more easier to get comfortable, relaxed and stretch out.
Connected
All of our jet aircraft are connected. You can work, play and enjoy while being in the jet.
Safety First
Nothing is more important than feeling safe. This is why all our aircraft meet stringent International ESTA standards.
Complimentaries
All our aircraft charters come with free complimentary food, water & more for all the passengers.
Privacy
While you travel in luxury, you can enjoy the privacy with your family and friends.