FLY WITH AP JETS
With the AP Jets app, we've made flying with us even simpler and easier, as your entire trip is catered to fit your specific needs, and can be booked within minutes. It's as easy as performing a flight search, choosing an aircraft, confirming the booking and making the payment. You have complete control over every step of the flight.
It's simple to compare from a wide range of aircraft, choose the option that best fits your trip, at the right price. There are no hidden costs or unexpected surcharges. If you still need further assistance, our dedicated account managers can help plan your trip, 24x7x365.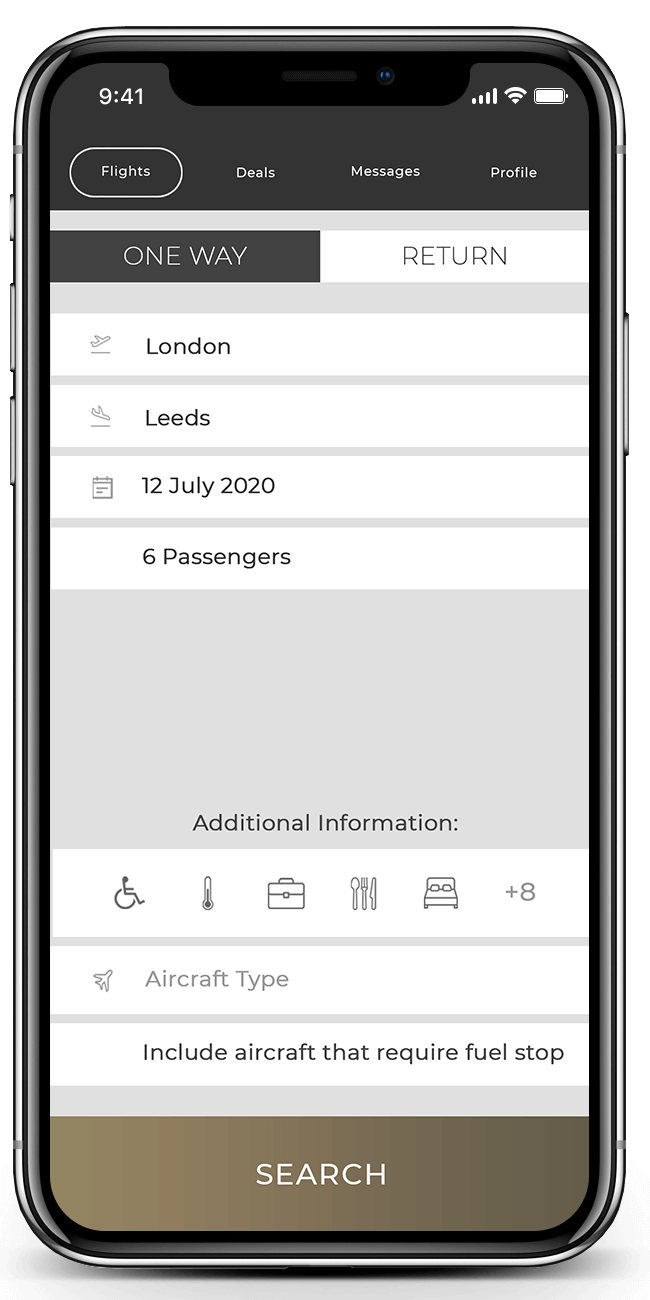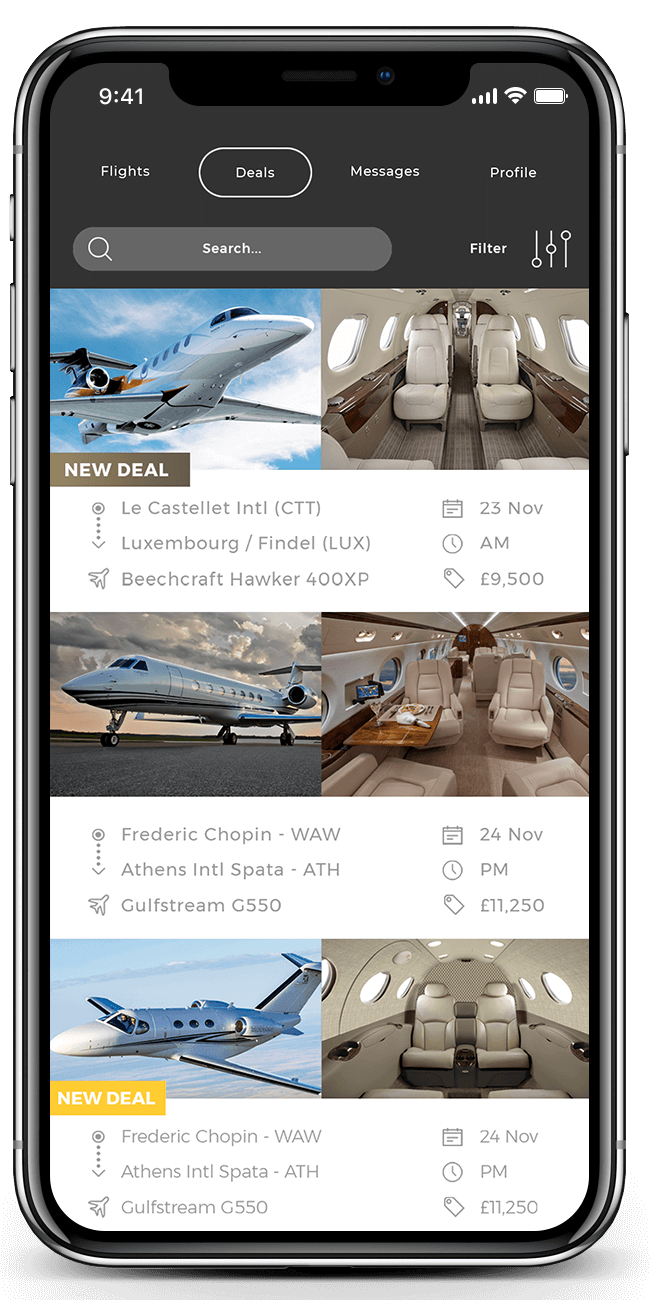 EXCLUSIVE DEALS
With thousands of exclusive deals (empty legs) available at any given time, often there is opportunity for our clients to arrange a trip at a much reduced rate (up to 90% off RRP). In the dedicated deals section of the app, you can view and book deals matched with instant pricing and the widest range of aircraft, which best suit your trip.
The deals go fast, so to better look after your interests, we have implemented a "Deal Alert" function, which allows you to setup alerts for specific. As soon as we have a deal available in our system matching your requirements, you get a push notification, allowing you to book it immediately.
SMART TECHNOLOGY
Our smart technology allows us to make available the widest choice of aircraft, routes and prices at your fingertips. Our system matches your requirements with the best aircraft and price. You can book anywhere, with our secure booking and payment process. It comes second to none, with 100% transparency.
In addition, our dedicated account managers are available 24x7, even during holidays to assist you with anything from searching and booking your flight to incorporating the perfect experiences for your trip.