The best selling mid-size business jet.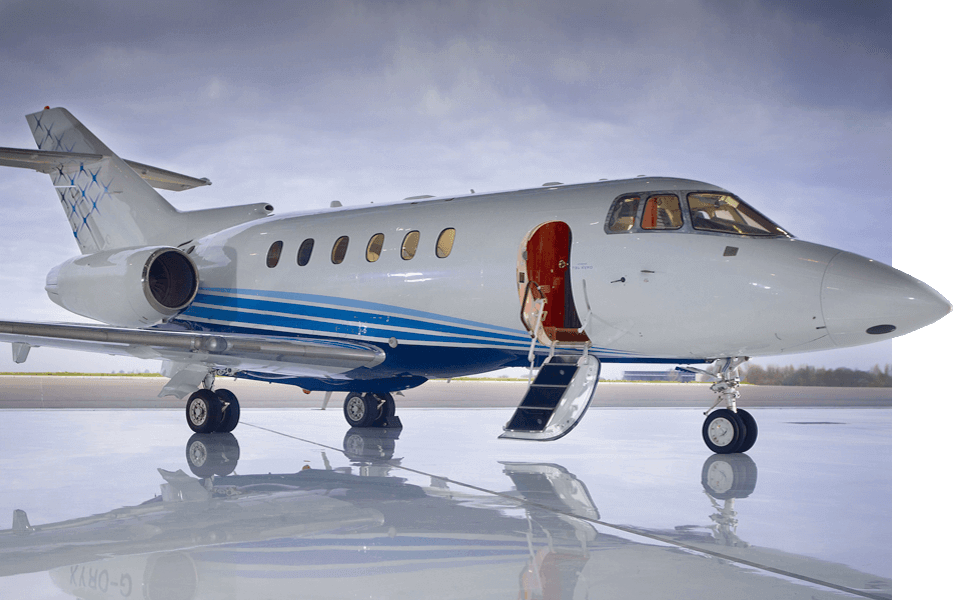 Description
The Hawker 900XP; The world's best selling mid-size business jet. It delivers a balanced but bold combination of range, speed and payload for all forms of travel from business to leisure. This jet will look good on any and every occasion.
Carrying up to eight passengers and extra luggage, this aircraft is perfect for both holidays and business trips. It is extremely versatile as it brags to have a great variation of features, space and luxury interior. 
As it is also equipped with WIFI and on-board espresso machines, it will help you concentrate, stay connected and productive throughout the journey.

Heavy Jet Experience
The 900XP is fully fitted with fast internet WIFI and on-board espresso machines; this provides passengers with a heavy jet experience from a mid-size cabin.

Latest Equipment
The Hawker 900XP also benefits from the latest variants of the 125-series which is equipped with enhanced efficiencies, the latest safety features and cabin extras.
Connected
All of our jet aircraft are connected. You can work, play and enjoy while being in the jet.
Safety First
Nothing is more important than feeling safe. This is why all our aircraft meet stringent International ESTA standards.
Complimentaries
All our aircraft charters come with free complimentary food, water & more for all the passengers.
Privacy
While you travel in luxury, you can enjoy the privacy with your family and friends.