Light-to-midsize jet based on the 800 model.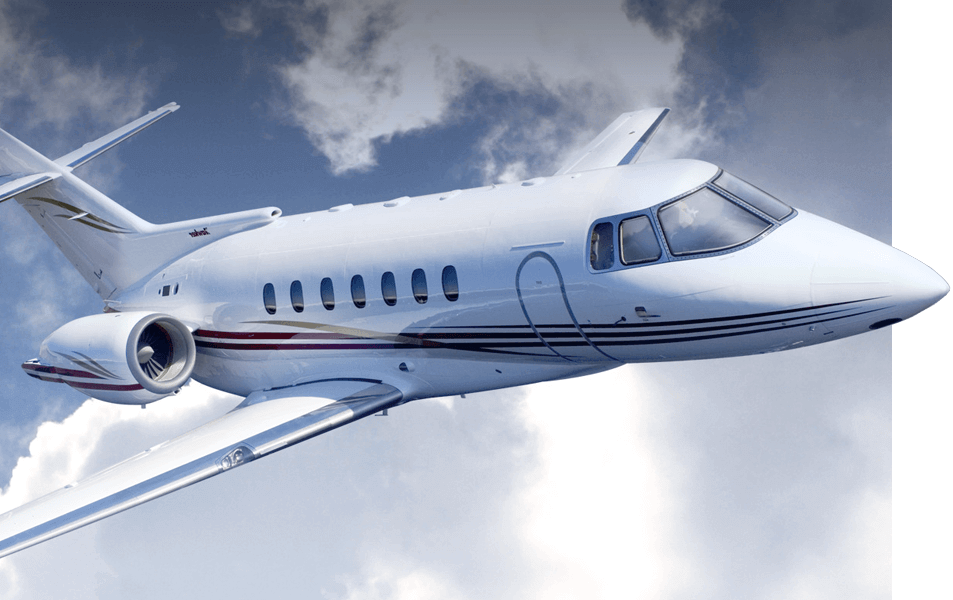 Description
The Hawker 750 provides a great amount of space for a mid-sized cabin along with plenty of stand-up headroom. The cabin arrangement allows for more formal seating in a club four layout.
This gives people the choice to use either the executive wooden styled tables or relax in comfort in the three place divan. This is excellent for clients who want to rest up for long journeys and also revise over some important notes.
The Hawker 750 features external baggage compartments for improved versatility. Also in the internal areas, there is extra space for large hand luggage. This increasing storage volume to an impressive 79 cubic feet.

Control
As well as the cabin being equipped with an LCD screen at every seat, it also benefits from a VIP control point for cabin temperature, light and all entertainment systems.

Business
It comes with a club four seating layout with a table in the middle and a further 4 seats either side. This is great for businessmen to work and collaborate throughout the trip.
Connected
All of our jet aircraft are connected. You can work, play and enjoy while being in the jet.
Safety First
Nothing is more important than feeling safe. This is why all our aircraft meet stringent International ESTA standards.
Complimentaries
All our aircraft charters come with free complimentary food, water & more for all the passengers.
Privacy
While you travel in luxury, you can enjoy the privacy with your family and friends.