The ultimate jet for range and luxury comfort.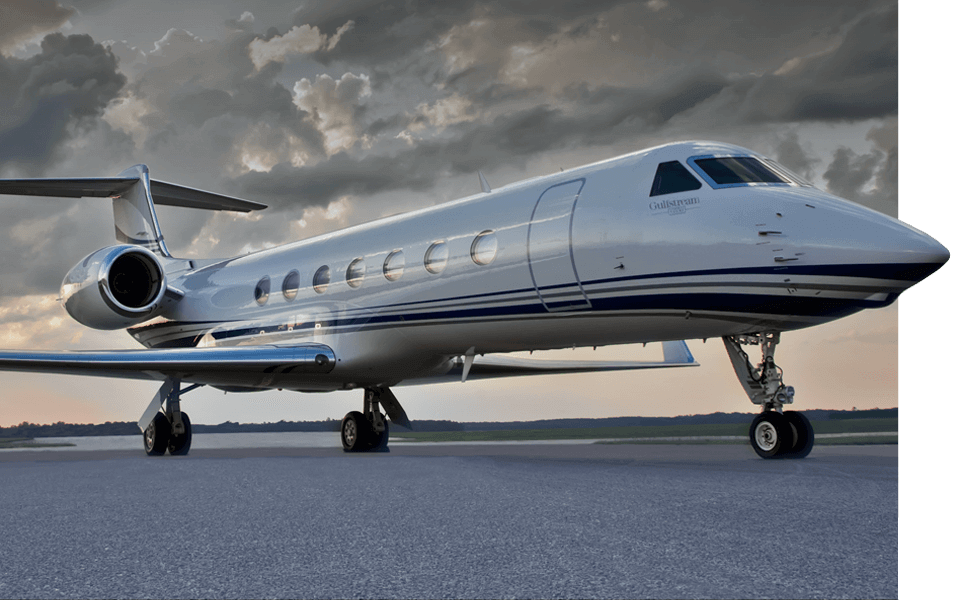 Description
The Gulfstream G550: designed to assist you in achieving productive yet comfortable surroundings for long range travel. This jet is capable of long range travel on a short timescale thanks to its duo Rolls Royce engines.
Everything inside the G550 has been carefully planned to offer you the highest level of comfort and productivity. The cabin pressure, air conditioning and light intensity are all carefully adjusted for that perfect level of focus. 
The G550 also enables you to take yourself from a working environment to an enclosed relaxed place. Even in the sleeping quarters, it makes working and also relaxing on the move the very best it can be.

Powerful
The G550 is powered by two Rolls-Royce engines that overall produce the most thrust of any jet in its class. This gives the G550 a cruise range of 6,750 nautical miles / 12,501 kilometers.

Stay Focused
The 14 Gulfstream signature oval windows infusing natural light, fresh air and a cabin pressurized to a very low altitude helps keep passengers alert and focused throughout the flight.
Connected
All of our jet aircraft are connected. You can work, play and enjoy while being in the jet.
Safety First
Nothing is more important than feeling safe. This is why all our aircraft meet stringent International ESTA standards.
Complimentaries
All our aircraft charters come with free complimentary food, water & more for all the passengers.
Privacy
While you travel in luxury, you can enjoy the privacy with your family and friends.