A mid-sized jet with superior interior.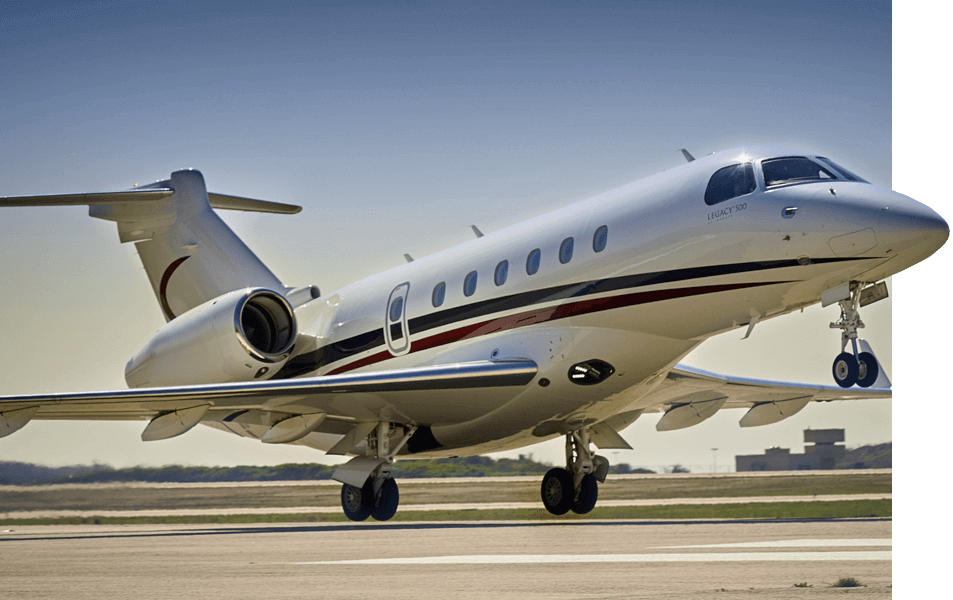 Description
The Embraer Legacy 500 is the new definition of mid-size jets. The 6-feet tall cabin comes with a generous 27.8 feet of floor space. This gives the Legacy 500 the title of having one of the largest cabins in it's class.
The on-board interior is all crafted with excellence and attention to detail in mind. This helps to creates an aura of pure relaxation as you sit back and relax thanks to the comfortable fully reclining seats.
Another feature is the incredible amount of luggage space available. There is two large storage spaces in the cabin meaning that you can be sure any extra luggage can be safely stored. It's truly a product of rethinking convention and a flawless collection of elegance and functionality.

Cabin Comfort
With a cabin that's 6-feet tall with 27.8 feet of floor space, the Legacy 500 holds the title of having one of the largest cabins in it's class. This allows all passengers to stand up freely without any obstructions.

Luxury Interior
It comes with a fully-equipped galley, excellent Wi-Fi connectivity, in-flight entertainment and the finest attention to comfort details available. Relaxing is truly effortless.
Connected
All of our jet aircraft are connected. You can work, play and enjoy while being in the jet.
Safety First
Nothing is more important than feeling safe. This is why all our aircraft meet stringent International ESTA standards.
Complimentaries
All our aircraft charters come with free complimentary food, water & more for all the passengers.
Privacy
While you travel in luxury, you can enjoy the privacy with your family and friends.