The Business Persons Solution.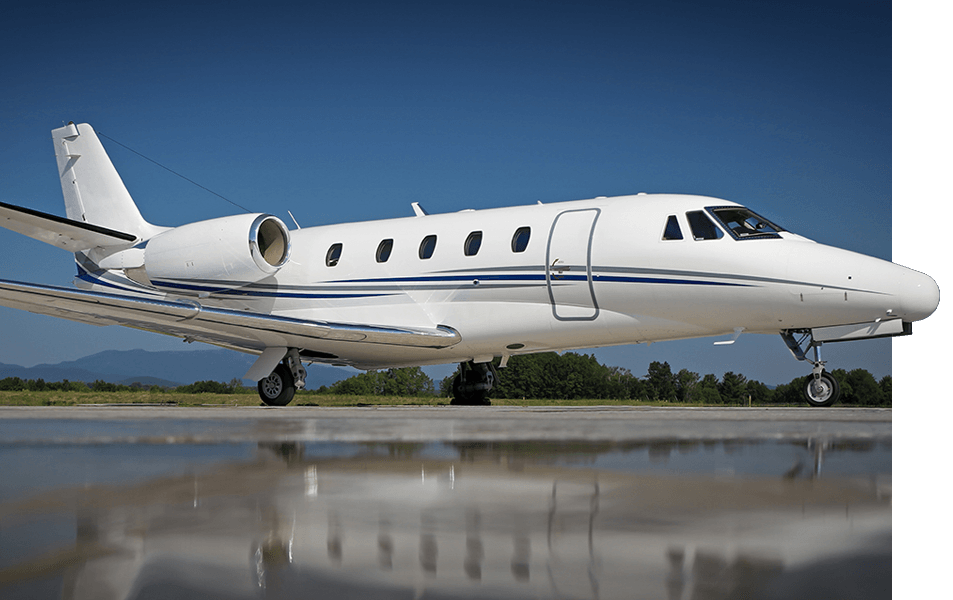 Description
Welcome to the Citation XLS, the business persons jet. The XLS combines the comfort and features of a midsize jet while having the ability to operate in smaller airports and landing zones.
As well as the luxurious interior the Citation models are famous for, the XLS allows you and 6 other passengers the chance to really relax and stretch out with its ample room and stand up cabin.
Another special ability this light jet has over other jets in its class is having one of the largest baggage compartments available. This makes it perfect for family holidays or business trips for passengers that like to bring a lot more inventory with them.

Baggage Capacity
No matter how much luggage you wish to take, you can be sure that the Citation XLS can take all that and more.

Spacious Cabin
As well as having all the modern luxuries of a private jet, the XLS comes with a larger cabin with ample room than other light jets in its class.
Connected
All of our jet aircraft are connected. You can work, play and enjoy while being in the jet.
Safety First
Nothing is more important than feeling safe. This is why all our aircraft meet stringent International ESTA standards.
Complimentaries
All our aircraft charters come with free complimentary food, water & more for all the passengers.
Privacy
While you travel in luxury, you can enjoy the privacy with your family and friends.