The perfect solution to all your corporate needs.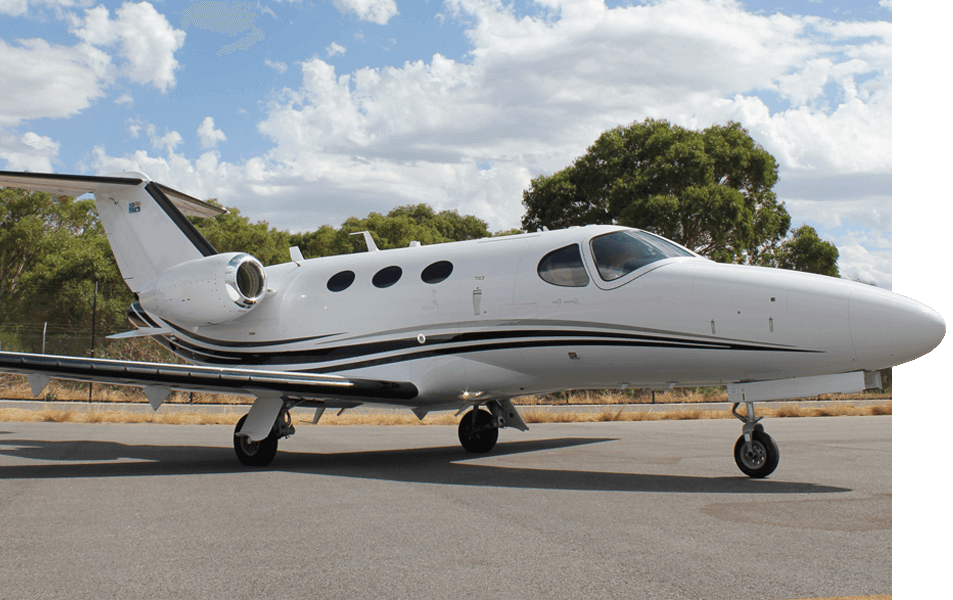 Description
The Citation Mustang is a popular choice for smaller groups of up to four passengers. Although it's one of the smallest jets in our fleet, it's by no means underrated as all the seats were designed with comfort and manoeuvrability in mind.
It's performance will enable you to take off from a short runway and climb swiftly to 41,000 feet. The Mustang is also capable of flying over 1000 miles making it the preferred jet for local transfers.
As the Citation can seat up to 4 people, this makes it an excellent choice for families on vacation, businessmen going to an important meeting where image is everything or just when you want to travel in style.

Corporate Trips
As the Citation Mustang features the four club seating layout with a slidable desk, it is perfect for corporate trips where discussions and working on the go is key.

Rolls Royce Cabin
The Citation Mustang can seat four passengers in total. With the seat layout and luxury leather interior, it is similar to being seated in a luxurious high-end Rolls Royce in the air.
Connected
All of our jet aircraft are connected. You can work, play and enjoy while being in the jet.
Safety First
Nothing is more important than feeling safe. This is why all our aircraft meet stringent International ESTA standards.
Complimentaries
All our aircraft charters come with free complimentary food, water & more for all the passengers.
Privacy
While you travel in luxury, you can enjoy the privacy with your family and friends.