Experience no boundaries with worldwide access.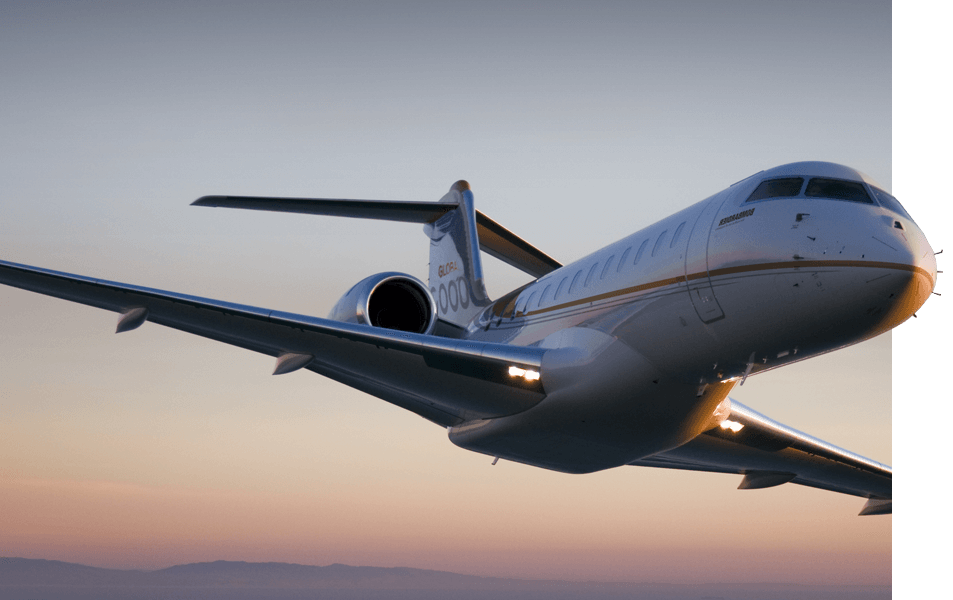 Description
The most superior jet for long distance trips: the Bombardier Global 6000. With a colossal range of 11500 km, outmatching the Gulfstream G550, it is not difficult to know where it gets its name from.
Once you step inside, you'll notice there's space for everyone. A variety of comfortably reclining seat configurations and sofas will allow you and your 13 passengers to embrace the feeling of luxury in whatever way you desire.
Adding to the Global 6000's many features, it comes with 2 on-board lavatories, a private stateroom with bedding facilities, independent temperature controls, direct access to the baggage area and many more. It will leave you and your passengers in constant fascination.

No Limits
The Global 6000 has an overall range of over 13 hours which ranks it one of our best jets for long range travel.

Spacious
With its large, quiet cabin, mixed furniture configurations, and private areas, you will experience this jet as more like a home in the sky than an actual aircraft.
Connected
All of our jet aircraft are connected. You can work, play and enjoy while being in the jet.
Safety First
Nothing is more important than feeling safe. This is why all our aircraft meet stringent International ESTA standards.
Complimentaries
All our aircraft charters come with free complimentary food, water & more for all the passengers.
Privacy
While you travel in luxury, you can enjoy the privacy with your family and friends.