The best super-midsize jet in its category.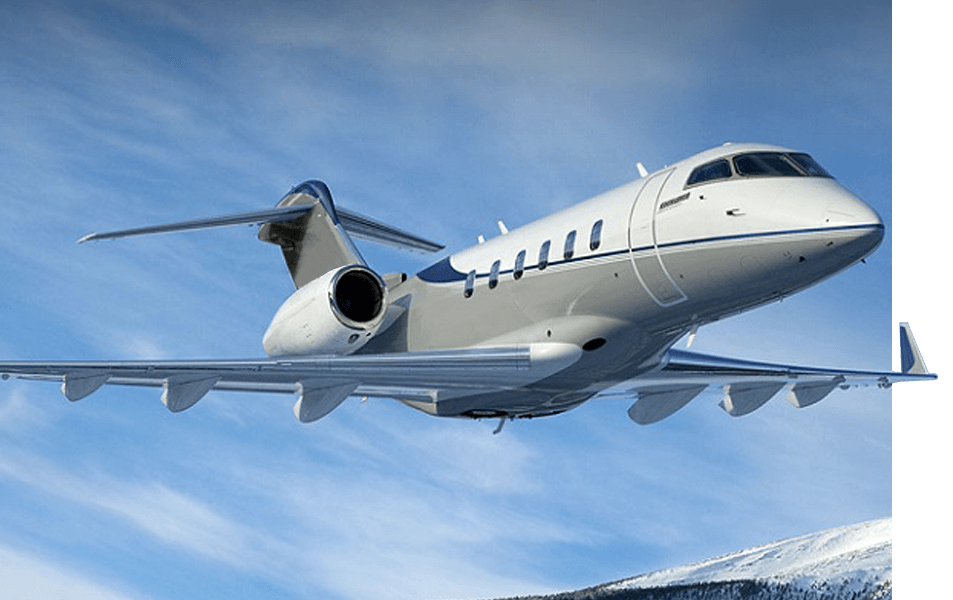 Description
Become truly immersed in luxury with the Bombardier Challenger 350. Thanks to its manoeuvrability, this super-midsize jet can access more landing zones than any other aircraft in its category.
The Challenger 350 gets high praise in the comfort department. This is because of the wide spacious cabin that allows passengers to stretch out or lie down with a very generous amount of room in the beautifully designed seats.
Comfort isn't the only section it excels in. The cabin entertainment systems allow you to effortlessly connect your device to watch videos through the high definition monitors or immerse yourself with crystal-clear sound speakers.

Entertainment
With wireless access to the cabins environment and entertainment systems at the touch of a button, you are fully in control.

Seating
The Challenger 350 can comfortably seat an impressive 10 passengers whilst allowing everyone on board a plentiful amount of leg room and manoeuvrability.
Connected
All of our jet aircraft are connected. You can work, play and enjoy while being in the jet.
Safety First
Nothing is more important than feeling safe. This is why all our aircraft meet stringent International ESTA standards.
Complimentaries
All our aircraft charters come with free complimentary food, water & more for all the passengers.
Privacy
While you travel in luxury, you can enjoy the privacy with your family and friends.