The smallest Airbus with the biggest potential.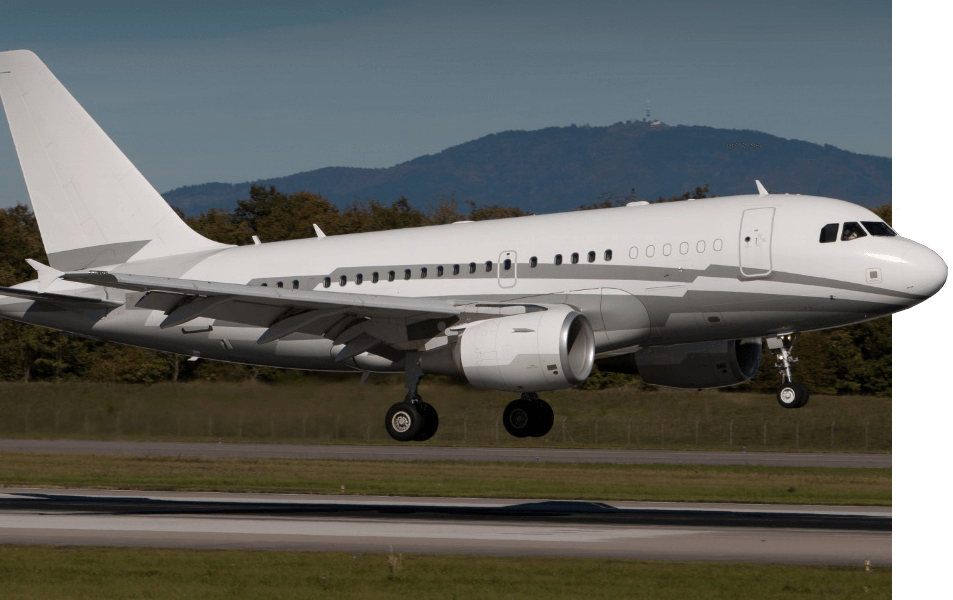 Description
The Airbus ACJ318 towers over most of the jets in our fleet with its monstrous size and seating capacity. The ACJ318 is the smallest jet in the Airbus family but this 18 passenger jet is still regarded as a goliath.
Inside the luxuriously decorated cabin, you can explore the jets 4 different sections. This includes various lounging areas and a private bedroom that doubles as an office.
As well as its impressive size, the ACJ318 will easily undertake  intercontinental trips as its range stretches to an admirable 7,778 km. Being one of the youngest Airbus jets, it is also fully equipped with the latest technology and entertainment systems.

Seating Capacity
You and your 17 passengers can get comfortable, work, relax and reflect in 1 of 4 lounging areas located around the jet.

Spacious Cabin
Due to the incredible size of the Airbus ACJ318, you can be sure that no matter which section of the jet you are in, you'll always be able to manoeuvre freely , standing or seated.
Connected
All of our jet aircraft are connected. You can work, play and enjoy while being in the jet.
Safety First
Nothing is more important than feeling safe. This is why all our aircraft meet stringent International ESTA standards.
Complimentaries
All our aircraft charters come with free complimentary food, water & more for all the passengers.
Privacy
While you travel in luxury, you can enjoy the privacy with your family and friends.