The H120 - Comfortable, quiet and panoramic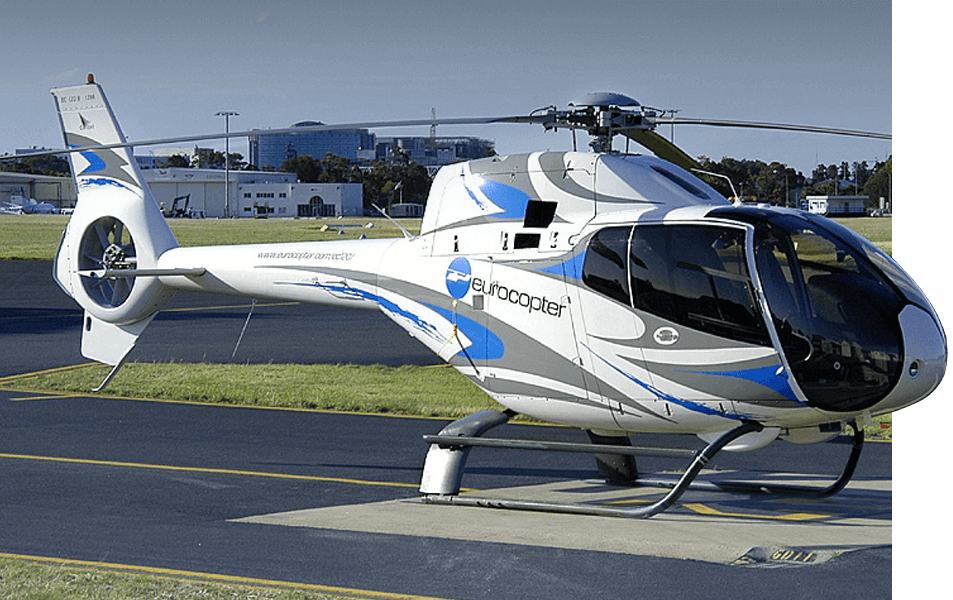 Description
The Airbus H120 is one of our smaller air vehicles on our fleet but can provide a great deal. The H120 has the advantage of having comfortable, extra wide seats for extra manoeuvrability.
The H120 is used extensively in law enforcement as its agile and offers passengers full visibility thanks to the wide windows. Whether you want to do some sight-seeing or just enjoy an excellent view, these large windows make this helicopter perfect for tours around the city.
In addition, the cabin of the H120 has a surprising amount of luggage space by making the most of the empty spaces. This makes the H120 one of our most exceptional and versatile charter aircraft's available.

Unobstructed View
All passengers on board will benefit from having an unobstructed view of the outside environment as the H120 is equipped with extra wide windows making it great for sightseeing and photography.

Comfort
The seats of the H120 have the advantage of being extra wide and surprisingly comfortable which will suit clients who are planning on traveling over a long distance.
Connected
All of our helicopters are connected. You can work, play and enjoy while being in the helicopter.
Safety First
Nothing is more important than feeling safe. This is why all our aircraft meet stringent International ESTA standards.
Complimentaries
All our aircraft charters come with free complimentary food, water & more for all the passengers.
Privacy
While you travel in luxury, you can enjoy the privacy with your family and friends.